Why do we believe the same can be done with pets?
To the best of our knowledge, Life-Meter™ is the only long-term awareness tool available on the market today. Many of our supporters, customers, and allies believe Life-Meter™ is part of the national solution. Ask almost any Accidental Injury Prevention Specialist and you will hear; "long-term awareness = education" + "education = prevention."



Prevention is the only known cure!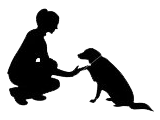 We believe, Life-Meter™ hurdles this short term obstacle better than any awareness campaign, poster, or product currently on the market today. Life-Meter™ creates long-term public awareness and should trigger long-term public education.

We believe working together forms synergy, unity and success. We believe, with your help, we can help stop this national epidemic that is killing and disabling our children and pets. We believe one death - or emergency room visit per year - is still one too many! We understand we have a long way to go but we are committed to this cause. We are in to win this battle, and truly believe; together we will prevail!